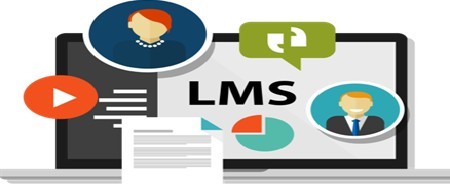 The term "Learning Management System" (LMS) makes an appearance quite
frequently in eLearning articles, tip sheets, and beginner's guides. As such, it's important to get a good grasp on what a Learning Management System entails and the benefits it brings.
A. Learning management system deployment options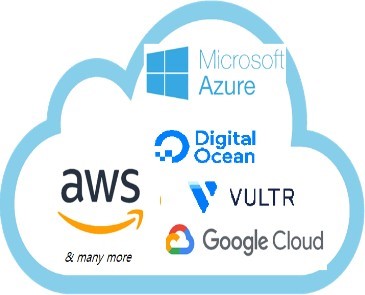 Cloud-Based (SaaS)
LMS software hosted on the cloud. The SP will see to the maintenance of the system and carry out any tech upgrades or updates. Online learners and collaborators log in to the Learning Management System with a username and password. There is no need to install any software, Toggle2 is a SaaS solution. (https://toggle2.com)
Self-Hosted
Self-hosted LMS platforms offer direct installation on your server. Self-hosted LMS platforms allow for greater creative control and customization. The disadvantages are that you usually must pay for updates and the system may require IT know-how. Toggle2 is also available as a Self-hosted solution with managed services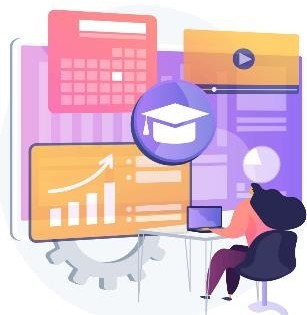 B. What is A Learning Management System?
The role of a Learning Management System varies depending on the organization's objectives, online training strategy, and desired outcomes. The most common use for LMS software is to deploy and track online training initiatives.
Think of a Learning Management System as a vast repository where you can store and track information. Anyone with a login and password can access these online training resources whenever and wherever.
C. What Are The Benefits Of Using LMS Platforms?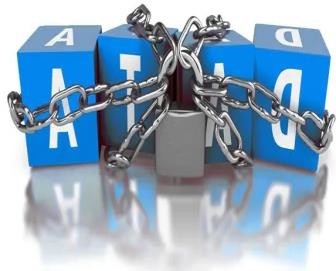 1. Organize And Safely Store Data
Learning Management Systems allow you to gather all data in one location. This also makes it easier to maintain and update your learning materials. In addition, most LMSs offer advanced encryption so that you do not have to worry about data falling into the wrong hands.
2. Monitor Learner Progress and Performance
All LMS platforms offer built-in reporting and analytics. Thus, you can track various aspects of your online training program. You can track everything from learner engagement to eLearning assessment results. This means that you can identify patterns and trends.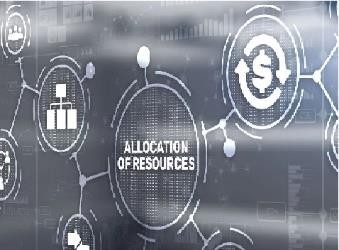 3. Improve Resource Allocation
Firstly, you can identify aspects of your online training program that are not meeting expectations. Secondly, Learning Management Systems help your eLearning team update online training assets more rapidly. Thus, you have the power to keep corporate learners up to date.
4. Personalize the Online Training Experience
You can assign different learning paths for individual corporate learners. Therefore, everyone gets the individualized online training they require based on their learning goals, job duties, etc. There is even the option to let corporate learners choose their own online learning path.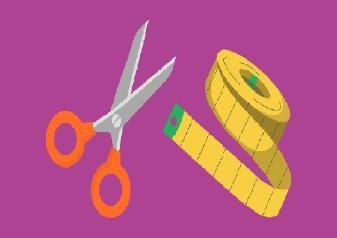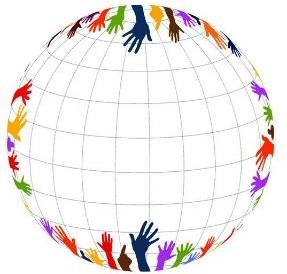 5. Improve eLearning Accessibility
Modern learners expect online training resources on demand. Learning Management Systems allow you to deploy and track online training courses without geographical limitations. So long as they can log into the system, corporate learners can expand their knowledge and hone their skills.
D. Which Businesses Can Leverage LMS Systems?
Learning Management Systems are beneficial for educational institutions and corporations alike. For example, companies can deploy online training resources to external sales channels, franchisees, and even customers.
It is vital to identify your organizational and training objectives before you start the LMS selection process, here are the typical customer types that can take advantage of LMS systems:
Larger organizations can use an extended enterprise LMS to track hundreds or thousands of employees. Not to mention, deploy global online training initiatives. In some cases, they even offer extended enterprise features so that you can keep franchisees and sales channels in the loop.
Small And Medium Businesses (SMBs)
Small and medium businesses can benefit from an LMS for SMBs as they can utilize fewer human resources. These tools also scale along with your business to adapt to your ever-changing training needs.