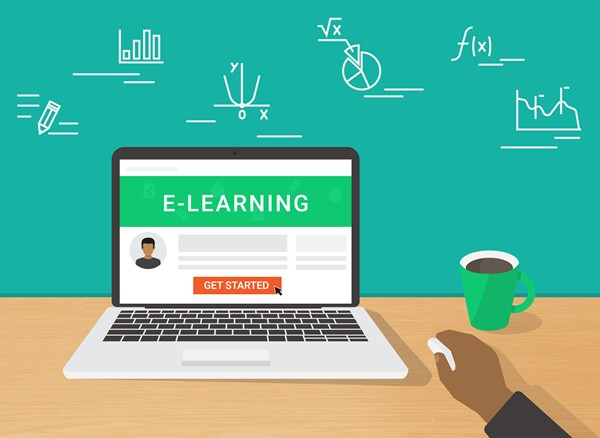 Our Expertise
Take an integrated approach to e-learning such that profitability (Business Model ) and learner's experience (learner journey design) remain at the center of the solution. We are a team of strategists, creative designers, information designers, content creators, Elearning experts, technology developers, and a support team. We're committed to creating vibrant and relevant brand experiences at every level
Starting on the eLearning path needs some basic planning to make it happen. Picking what platform to use can be quite a challenge in itself, and that's just the beginning. Once you've chosen what LMS platform you are going to use, you also have to set it up, test it, refine the process, and only then will you be able to formally launch it. IoStar has a long experience in this space and can offer a complete end-to-end service with long-term support and hand-holding.To manage this journey we offer the complete end-to-end service.
Learning Management System Setting up
Integrating E-commerce and eLearning
Content Development
Live Class Delivery and Experience Management
IoStar's Toggle2 SAAS Platform
Toggle 2 is IoStar's SAAS (Software As A Service) platform which offers all the services integrated into one.
Learning Management Setting up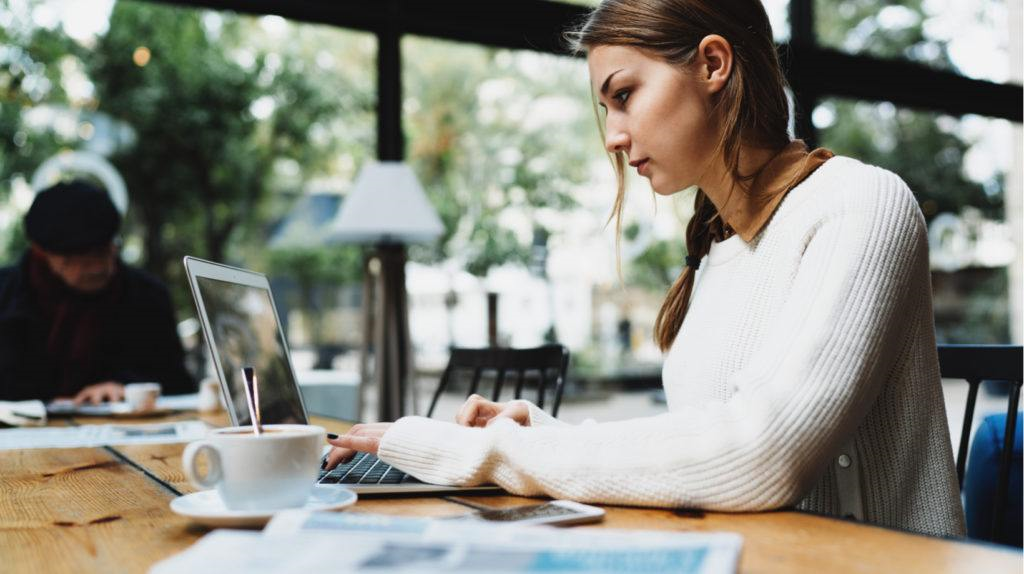 LMS implementation is the most tedious task when setting up your eLearning initiative. Yes, it's true that courses might take some technical and creative skills to create. However, without a learning management system, all the courses you or your team have created would just be for naught.
Please check out our LMS implementation checklist. We understand that the process of selecting and deploying an LMS is a momentous task for any organization. We find that these LMS implementation best practices are of great help to newcomers to eLearning when they finally decide to get their own learning management system.
IoStar deliverables
Setting up the LMS of your choice (ensuring that you have the right Platform,
Pedagogy as per your training model,
Assessment model and results as per your need,
Learning Analytics to plan better,
Fully Secure and GDPR-compliant
Technology Secure
Integrating E-commerce into a Learning Management System
IoStar DLXP includes Integrating e-commerce and learning to make your e-learning business go digital quickly.
Integrating E-commerce into a Learning Management System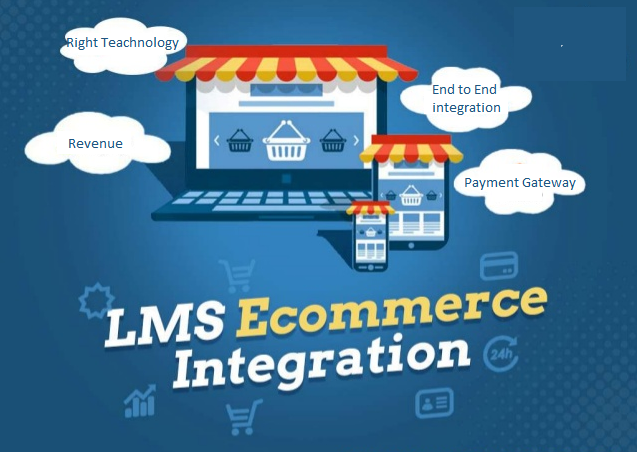 An e-commerce-integrated LMS lets you create, host, and sell online courses through a single platform. It also makes it possible to offer a single sign-on option where learners can use one set of credentials to access the LMS as well as the e-commerce platform.
Integrating the e-commerce feature in your organization's LMS, here are the benefits you stand to gain.
1. Boost in Sales
LMS e-commerce integration offers you the ability to boost sales by grouping your online training programs and offering a well-designed training kit that many organizations look for.
2. Auto Enrolment
An LMS e-commerce integration makes it possible to enroll learners automatically. In the case of an individual user, as soon as a course is purchased, the user is auto-enrolled in the LMS.
3. Perfect for B2B Clients
What if you wanted to sell online courses as well as offer learning support to customers across different organizations?
4. Differential Pricing Models
Enabling dynamic pricing requires heavy customization in a standalone e-commerce platform, but not so with an e-commerce-integrated LMS.
5. Analytics Support
When your business aims to rake in revenue from online training programs or training events, it is always helpful to have access to various reports at your fingertips. The LMS with its support for analytics lets you gauge the effectiveness of your training programs
Content Development Service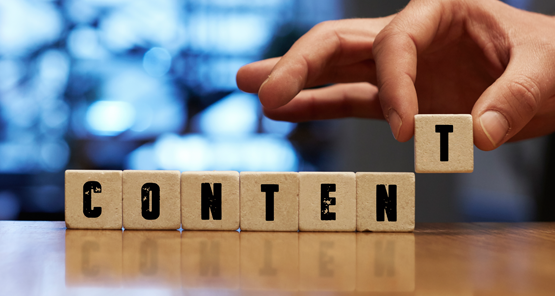 The eLearning Development Process. E-learning is the use of technology to enable people to learn anywhere and anytime. E-learning is created considering adult learning principles, learning styles, and instructional design principles.
We develop for:
Quick Deployment
Rapid requirements development
Mobile learning
Native Apps for Learning
Web Apps for Learning
Custom requirements
Video content
Content conversion
Content updates
Linked content creation such as PdF
Dynamic system simulations
Over key focus remains

Custom eLearning
Superior learning designs meeting your business goals and learning contexts

Micro-Learning
Mobile-friendly content for your on-the-go employees

Video & Animation
Best-in-class, pixel-perfect graphics, animations and videos

HTML5 Conversion /SCORM Compliant
Repurpose existing content into device-agnostic content for increased audience access

Translation & Localization
Expertise in translating and localizing learning content into multiple languages
eLearning Managed Services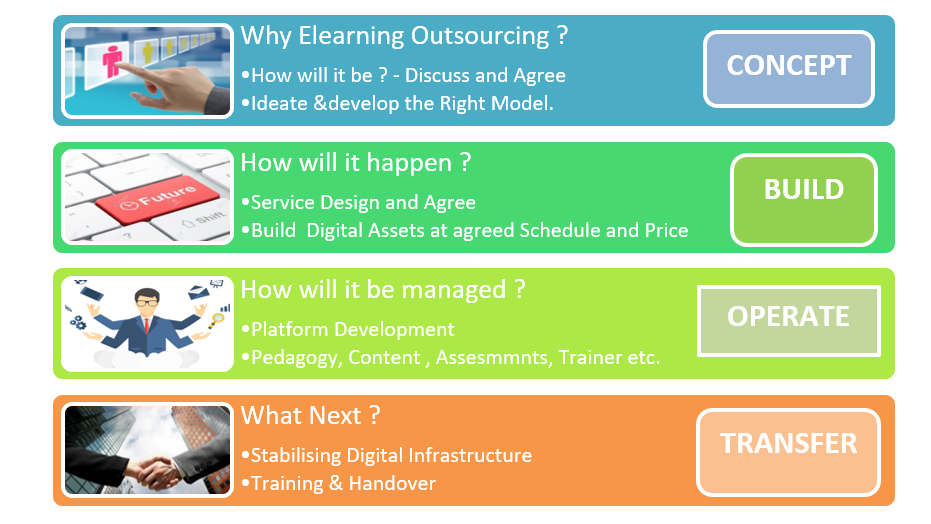 The Managed services in eLearning are designed to offer customers complete peace of mind and support in running their services on their behalf. All the steps from customer discovery to engagement to revenue collection are managed by IoStar on the customer's behalf.
Key Components of the services are:
Business Plan development
Go to Market Plan
Customer acquisition
Course Management
Testing and support
Certification
Payment Collection
Customer Support and Feedback
Course updating
Server and LMS Management
Digital Marketing
Live Class Management
We can work on Build Operate and Transfer (BOT ) or Continue Running model as per customer needs.
As part of the service we will provide the following as well:
Student Registration Portal
Student Information System
Learning Management System
Forum and Chat service
Helping students to learn 24×7 service
Parent Access
Dedicated Parent Login for seeing the status of his ward.
SMS integration
Live Class Delivery and Experience Management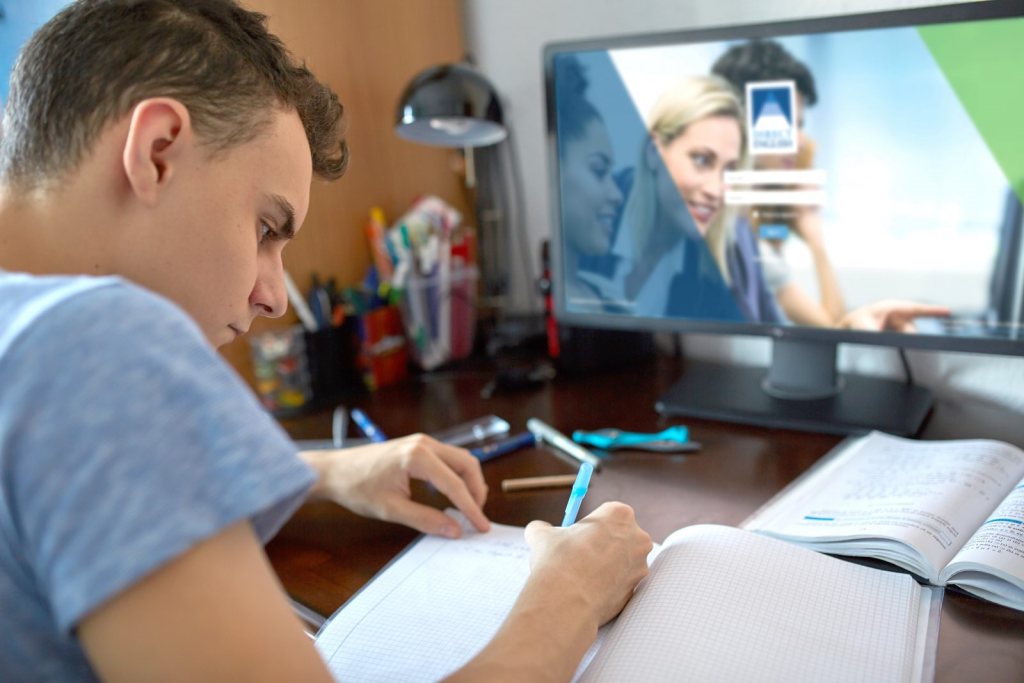 Live Online Classes is a process by which teacher can teach from their home location to students across several locations. Normally high definition (HD) content is net casted but local user bandwidth will decide what gets delivered to the user.
Our Experience Management Centre (EMC) has the job of ensuring a good quality learning experience for the trainer and the trainee. The Service can be offered in multiple formats like Classroom Mode, One-to-one Learning Mode, Webinar mode, etc.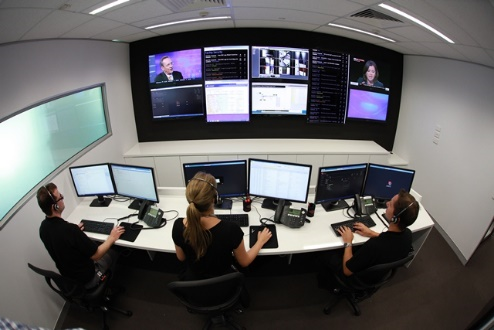 Key Features of Live Learning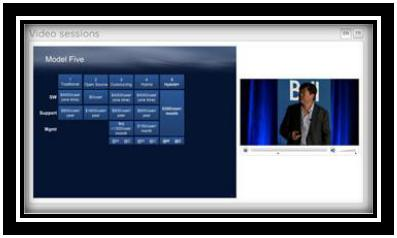 Synchronized Slides with Audio/Video
We can synchronize a presentation deck with accompanying video or audio for you. This means that participants can simultaneously see your event's speaker(s) and the slide deck presentation being delivered, ultimately deepening the impact of your message.
White Board-Based Teaching
The XLP is designed to offer connectivity with Electronic whiteboards or other similar devices which enables teachers to teach in a normal classroom mode by using the whiteboard with our capture devices.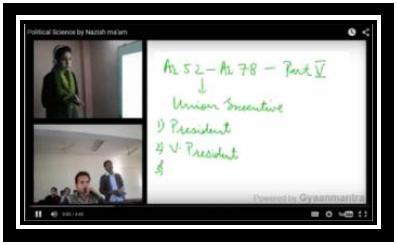 Interactive Q&A
Your students can have the opportunity to be heard, whether they are meters or kilometers away from your event.

Our service focuses on allowing participants to interact with teachers at the Teacher Site. The possible options in real-time are Live Video Chat, Text Chat, or Submitting questions via SMS or Email. The IoStar EMC team will work with you to filter and prioritize questions for your trainer to address. The Text chat sessions can be public and private so students can also ask private questions in Chat to ensure privacy.
Interactive Analytics and Post-Event Communication
The LMS supports the creative use of learning analytics and post-event surveys to gather critical participant feedback on your live webcast, which can be used to enhance future webcast events. After your event, we will provide you with interactive analytics that will help you hone in on your audience's details and know exactly what type of audience joined.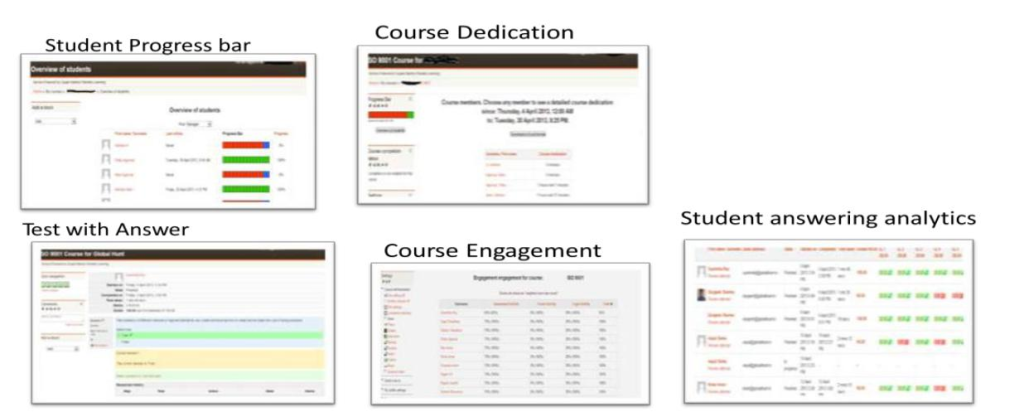 With access to these statistics, you can also distinguish those individuals who did not participate and develop a strategy to engage them (and a new audience) post-event. For example, you can send them personalized notes with clear instructions that will let them know they can access your archived on-demand webcast. Webcast Inc. can provide you with all the information gathered during the event, from questions submitted, to live polling results and Social Media summaries. This information can not only help you assess the success of your event but can also be used as insights for future planning.
Course /Service Promotion
It is very critical that proper awareness is built up for the target market through the creative use of pre-registration and reminder tools. We will work with your team to create an awareness campaign that will let your audience know about your upcoming event, facilitate registration, and provide reminders.